Cohort Series 2022W Program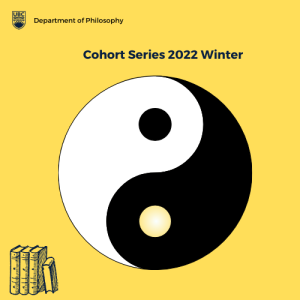 The department's New Cohort Series 2022W Program offers new philosophy majors, combined majors, and honours students the chance to build relationships with fellow philosophy undergrads; spend time reflecting on and discussing how they want to approach their philosophical education (pre-and post-graduation), and meet/talk philosophy with instructors outside of the classroom.
We are happy to announce that we received a good number of applications for the: "Cohort Series 2022W program".
Thank you all for all your time and interest. After careful consideration, we are thrilled to announce that the cohort 2022 group had been formed.
Please find below the information about our sessions:
Session 1: Faculty hour with prof. Kraal
Time: Monday, January 24th, 2022
Hour: 4:00-5:30 pm
Format: online ( via zoom )
Length: 90 minutes
Agenda:*
– Housekeeping rules and introductions
– Interactive chat with the instructor
Session 2: Future-Mapping Session – what can I do with a philosophy degree after graduating?
Time: Tuesday, February 22nd.
Hour: 12:30-2:00 pm
Format: online ( via zoom )
Length: 90 minutes
Agenda:
– Housekeeping rules and introductions
– Interactive chat with the instructor