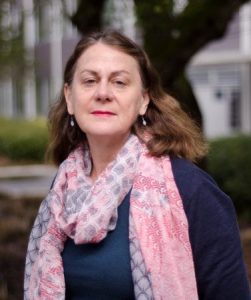 Dr. Margaret Schabas has been awarded the annual Dean of Arts Award in recognition of her exceptional and sustained contributions to scholarship, her educational leadership, and her service to UBC and the academy.
Professor Schabas is known for her work in the field of the history and philosophy of economics. In particular, she examines the many respects in which economics has drawn upon the methods and concepts from the other sciences, both natural and social. She has published five books, including a recent book on Hume's economics, and over 40 chapters or journal articles. She has lectured widely in North America, Europe, and Australia, including many keynote addresses. She has served on the editorial board of over a dozen journals, and held fellowships at Harvard, MIT, the LSE and the Max Planck Institute-Berlin. Here at UBC, she was a Distinguished Scholar in Residence at the Peter Wall Institute for Advanced Studies and, in 2015, won a Killam Research Prize (Arts).
Professor Schabas has made significant contributions in service to the Department of Philosophy, the Faculty of Arts and, for the past two years, as Senior Advisor to the Provost, Academic Freedom. She served as Head of the Department of Philosophy from 2004 to 2009, during which time she stewarded the growth and diversity of the faculty and significantly improved department facilities.
Professor Schabas's educational leadership at UBC includes helping to launch the undergraduate majors in Economics and Philosophy (2001) and the History and Philosophy of Science (2006), as well as playing a role in founding the Graduate Program in Science and Technology Studies (2009).
Dr. Schabas's prize is named in honour of Dr. Dianne Newell, Professor Emerita in History.