Tips and Recommendations for a Successful Interview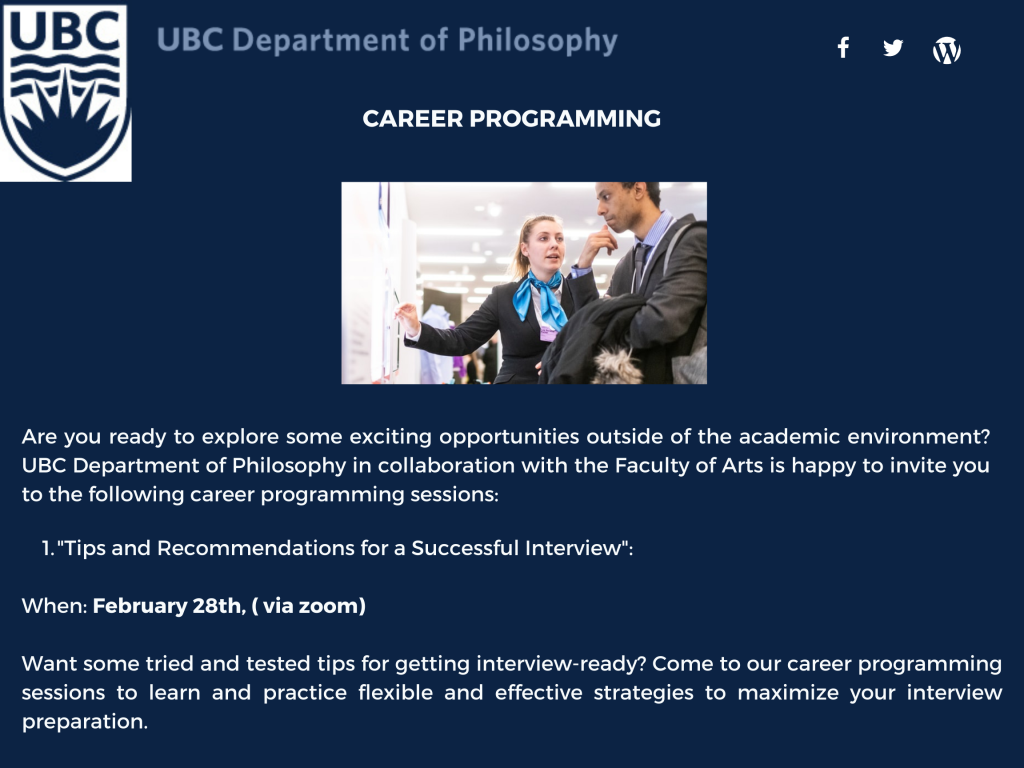 Save the date in your calendar and join us for the upcoming "Tips and recommendations for a successful interview" session, happening on February 28th, 2022.
This session is designed for our undergraduate students who want to learn more about tried and tested tips for getting an interview ready.
When: 6:00 – 7:00 pm
Where: via zoom
Note: For registration and zoom details, please RSVP by February 23, 2022, at: phil.ugradengagement@ubc.ca.
This event is only open to current undergraduate UBC Philosophy students.
We are looking forward to seeing all of you!