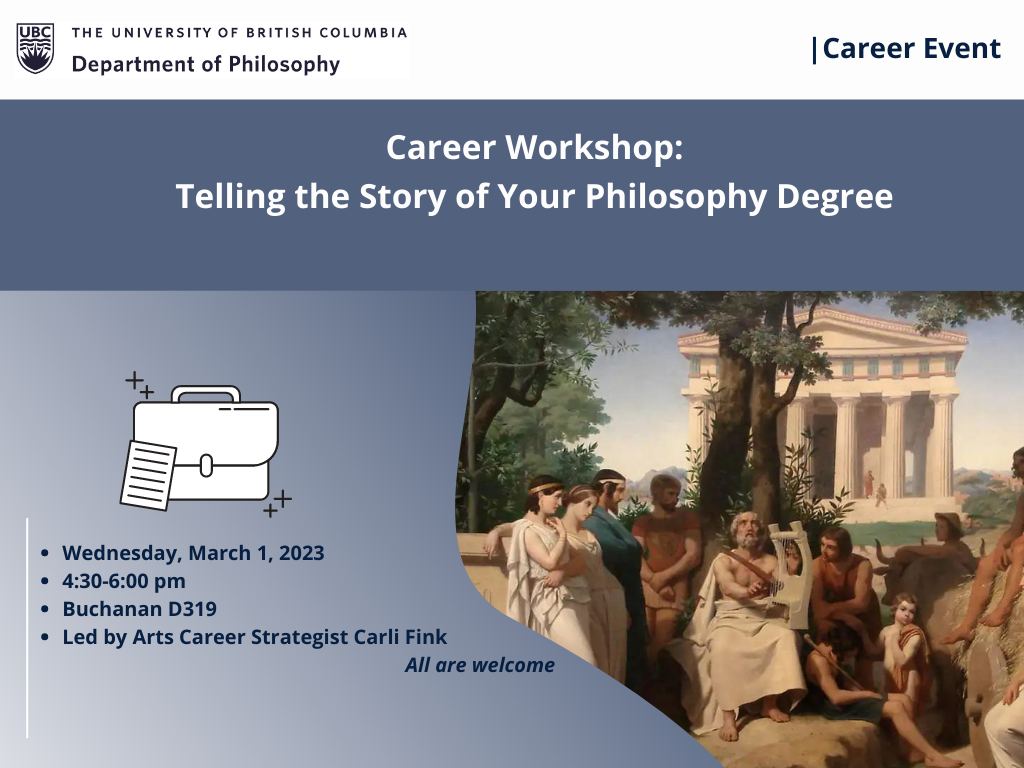 Are you wondering how to translate a Philosophy degree into a career? As a Philosophy student, your degree is indeed preparing you with the skills and qualities to take on a variety of professional roles across a diverse range of sectors.
On March 1 at 4:30 pm, join us for an interactive career workshop specifically designed for Philosophy majors, minors, and honours students. Learn how to write effective resumes, cover letters, and LinkedIn profiles using a storytelling approach to frame your Philosophy academic experience and non-academic experience for potential employers in various professional fields.
This workshop will be led by Carli Fink, Arts Career Strategist, Centre for Student Involvement & Careers.
Join us for light refreshments and get more prepared to share your Philosophy stories in resume, cover letter, LinkedIn profile and networking conversations!
RSVP is encouraged. Student walk-ins are welcomed the day of.