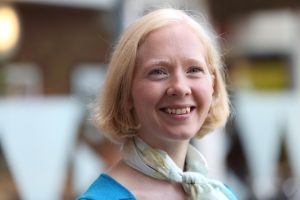 We are pleased to announce that Kimberley Brownlee was awarded the prize for the Public Philosophy Op-Ed Contest.
Prof. Brownlee holds the Canada Research Chair in Ethics and Political & Social Philosophy at the University of British Columbia. She received her DPhil from Oxford University (Rhodes Scholar). Her current work focuses on loneliness, belonging, social human rights, and freedom of association. Her previous work focused on civil disobedience, punishment, and restorative justice.
She is the author of Being Sure of Each Other: An Essay on Social Rights and Freedoms(Oxford UP, 2020) and Conscience and Conviction: The Case for Civil Disobedience (Oxford UP, 2012). She is the co-editor of Being Social: The Philosophy of Social Human Rights (Oxford UP, forthcoming), The Blackwell Companion to Applied Philosophy (Wiley, 2016) and Disability and Disadvantage (Oxford UP, 2009).
The link to the piece is here: https://blog.oup.com/2020/07/social-needs-are-a-human-right/
The book it relates to can be found here: https://global.oup.com/academic/product/being-sure-of-each-other-9780198714064?cc=ca&lang=en&#.