Career Programming
We are planning two career programming events in 2022 for our undergraduate students. We tailored the sessions based on your preferences.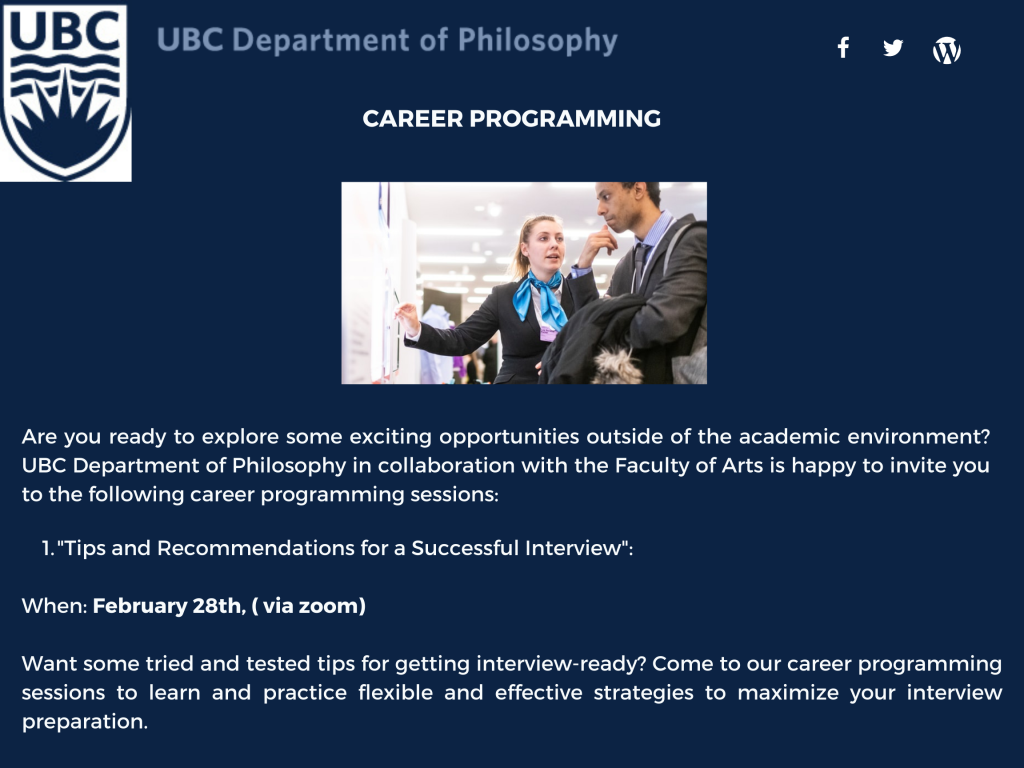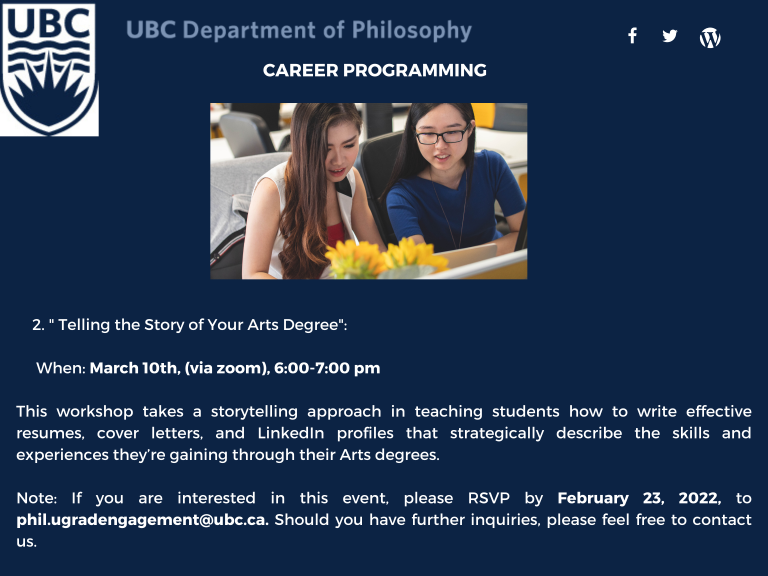 A. First session: February 28th ( via zoom)
– "Tips and recommendations for a successful interview"
When: 6:00 – 7:00 pm
B. Second session: March 10th ( via zoom)
– "Telling the Story of Your Arts Degree:"
When: 6:00-7:00 pm
Note: If you are interested to participate in any of the sessions above and for the zoom details, please RSVP by February 23, 2022, at: phil.ugradengagement@ubc.ca.
Please do not hesitate to contact us in case of further inquiries.