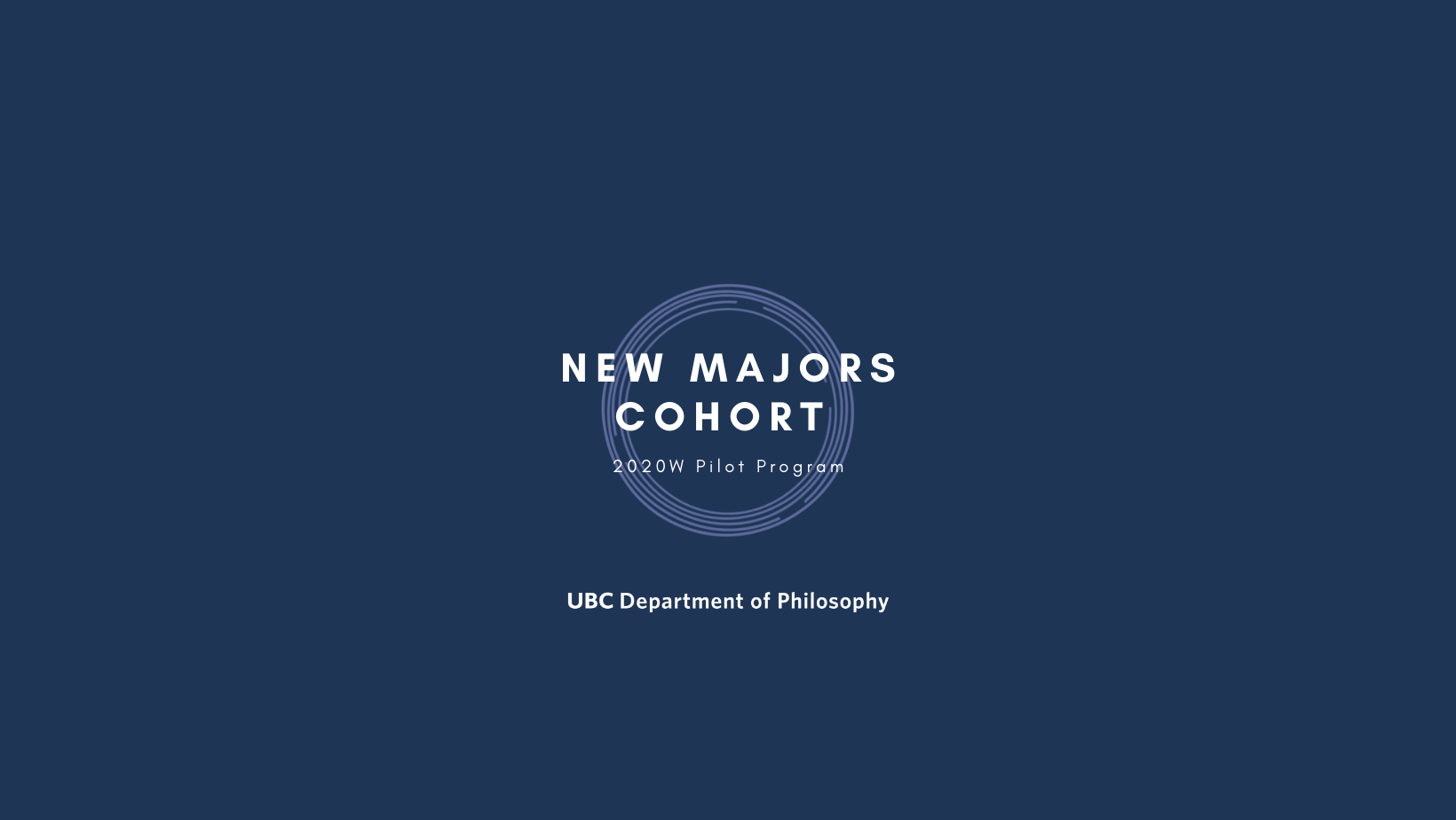 About the Program
UBC Philosophy's New Majors Cohort Program is a new, four-month program in which new philosophy majors, combined majors, and honours students will build relationships with fellow philosophy undergrads; spend time reflecting on and discussing how they want to approach their philosophical education (pre- and post-graduation); and have the opportunity to talk philosophy with instructors outside of the classroom.
Eligibility
This program is designed for students within the first year of their major/honours/combined major program. If you have questions about your eligibility for the program, please do not hesitate to get in touch with Jillian, at: phil.ugradengagement@ubc.ca.
Schedule and Details
Cohort participants will meet on a monthly basis for four core sessions (January – April 2021) with further opportunities for connection, discussion, and resource-sharing via optional group socials and the cohort's self-enroll Canvas page. Core sessions will be 1.5 hours in length. Sessions and socials will take place via Zoom.
Applications
If you are interested in participating in this program, please send a completed application form to Jillian, at: phil.ugradengagement@ubc.ca. Applications are due by Wednesday 13 January. All those who apply will receive a response.
If you are facing any barriers to participation or have accessibility concerns which need to be addressed in order for you to participate in this program, please get in touch with me, at: phil.ugradengagement@ubc.ca.